Pictures direct from the Pumpkin Patch of
---
Here are pictures of some of the different varieties and their fruit. Click on the link to read about them in the list of varieties and cultivars.
Här kommer bilder direkt ifrån pumpafältet av olika sorter med sina frukter. Klicka på länken för att läsa om dem i sortlistan (endast på engelska).
---
Cucurbita maxima:
See even What's happening in the Pumpkin Patch for more pictures.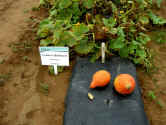 2087. Max77/1981 Golden Hubbard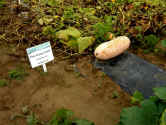 2096. Banana

2115. Gold Nugget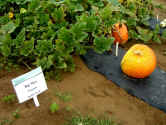 2119. Big Max

2127. Crown Prince Hybrid
2128. Hybrid Grey Crown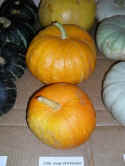 2196. Max 49/1981 Rouge Vif D'Etampes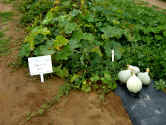 2207. Blue Ballet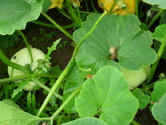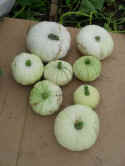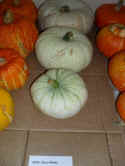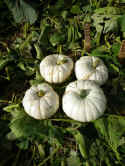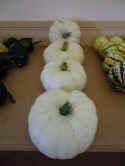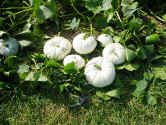 2226. Pumpkin Eden White Hybrid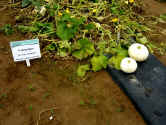 2241. Valenciano

2253. HSC 124 (DG) New 99!

2256. Strawberry

2256a. Strawberry

2256d. Strawberry

2256e. Strawberry

2259. Blue Magic F1

2261. No. 10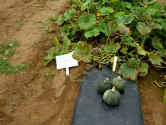 2262. Super Delite
2263. Baby Blue
2267. Mini Orange Hubbard

2268. Lakota

2271. HSC 127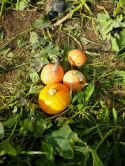 2273. HSC 135

2275.

First Prize

2277. Honigkürbis

2278. Zapallito

2280. T-133

2289. Prikornevaya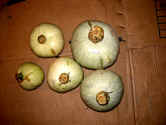 2301. Snow White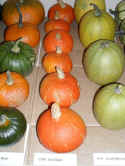 2302. Sun Spot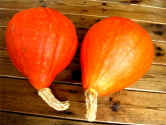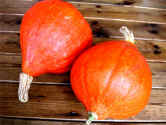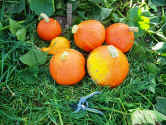 2306.

Red October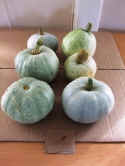 2315. Kroshka